jerry jeff memorabilia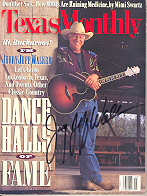 March '94 Texas Monthly issue.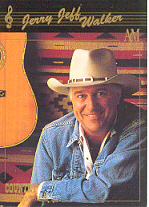 The Academy of Country Music cards. These cards were issued by Collect-A-Card in 1992.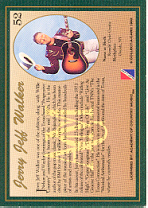 This is the backside of the card. Click here for the text.


Enamel Jerry Jeff pin of unknown date.

Backstage pass to a 1979 concert.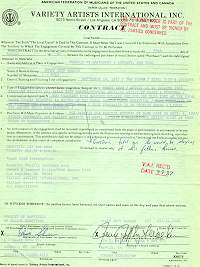 Contract for a Jerry Jeff show on 9/14/87 in Liberty, NY. Signed by Susan Walker for Jerry Jeff.


Ticket from May 24, 1977 Willie and JJW concert in Jackson, MS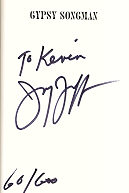 Signed copy #60 of Gypsy Songman.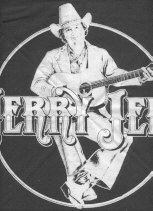 Jerry Jeff bandana from 70's?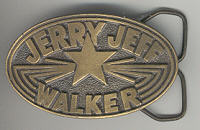 Jerry Jeff belt buckle from somewhere in the '70's.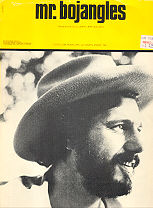 Mr. Bojangles sheet music.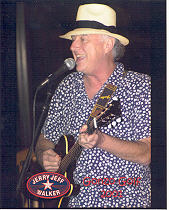 Photo of Jerry Jeff at the Gonzo Golf 2001 party.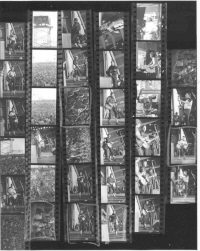 Contact sheet from Live! Music Review magazine. Concert was from Milwaukee in the late '70's.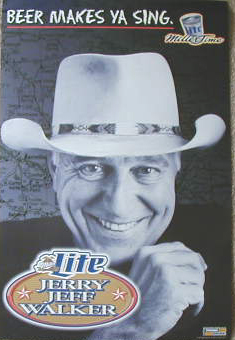 Miller Lite promotional poster.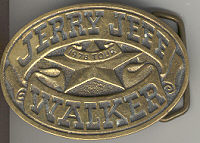 Jerry Jeff belt buckle from the 1978 tour.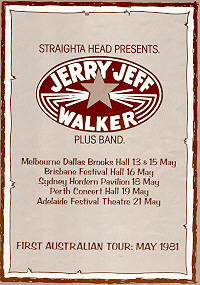 Program from Jerry Jeff's first Australian tour in 1981.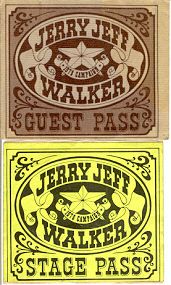 Backstage passes for Jerry Jeff's 1978 tour.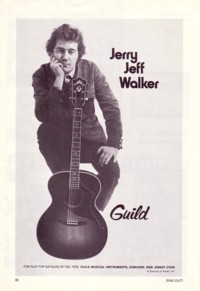 Jerry Jeff doing an ad for Guild Guitars from a 1968 issue of Sing Out magazine.


Ticket from October 18, 1975 concert of Jerry Jeff and the Lost Gonzo Band in Jackson, MS


Portion of a Playbill program for the Broadway play "Dancin'"" featuring the song "Mr. Bojangles". The play was performed on Broadway in New York in 1978 in the Broadhurst Theatre.


Ticket from February 17, 1975 concert of Jerry Jeff at the Celebrity Theatre


Ticket from October 14, 1978 concert at the Mississippi Coast Coliseum in Biloxi, MS.


Ticket from September 10, 1980 show at the Armadillow World Headquarters in Austin, TX - Steven Fromholz opening for Jerry Jeff.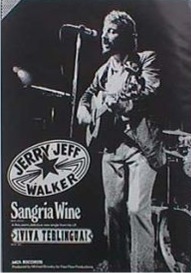 Trade ad for Viva Terlingua! from 1974.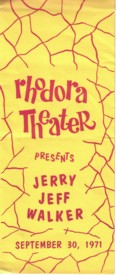 Program from 1971 show at the Rhodora Theater.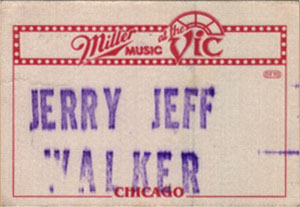 Backstage pass from the Vic in Chicago, dates from the mid-1980's.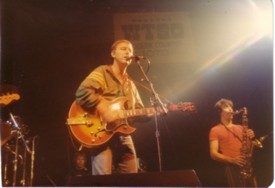 Fan pictures from a Madison, WI show in the mid-80's.